Is therapy for me?
Congratulations! By visiting this page you have taken a brave first step towards improving your life. Something brought you here, so I encourage you to give me a call. I would love help you on your journey to find healing.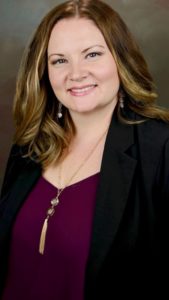 DEBRA SCHMITT, LCSW
NV 9088-C / CA 98409
About Me
Debra Schmitt is a Licensed Clinical Social Worker/Therapist in Reno, NV and via telehealth in all of California.  Debra earned her Master's of Social Work from Arizona State University in 2018.  She provides individual, and couples therapy.  She also works with children, and adolescents using play and sand tray therapy.
Debra specializes in depth therapy using a Jungian approach, working in the unconscious to provide healing from childhood issues as well as present day issues which attribute to suffering.  Integrating the latest techniques and research from CBT, DBT, and Mindfulness Based Cognitive therapy, Debra works from a holistic framework, meeting each client where they are at, from the wealth of many different theories.   She assists those who have experienced traumatic events in their lives using EMDR therapy to help them heal from these wounds.  She specialized in addiction, anxiety, depression, PTSD, anger issues, grief, and relationship issues.
Debra has assisted hundreds of clients find relief from their problems and troubling symptoms.  She has many years of experience running addiction recovery groups as well as working individually with clients overcome their addictions.  Debra has experience working with parents and children to help them improve their use of adaptive coping skills, overcome trauma, and improve their relationships.  Debra works with couples to help them find better communication skills in order to improve their relationship, find forgiveness and overcome feelings of anger or betrayal.
Debra has a non-judgemental, compassionate approach to therapy.  She works to provide a healing environment in which clients feel safe and empowered to find new solutions to old problems.
Give Debra a call at (559) 697-5045 to start your healing journey.
Therapist in Reno, NV and telehealth in California
Contact information:
Email: ds@debraschmitt.com
Phone: (559)607-5045